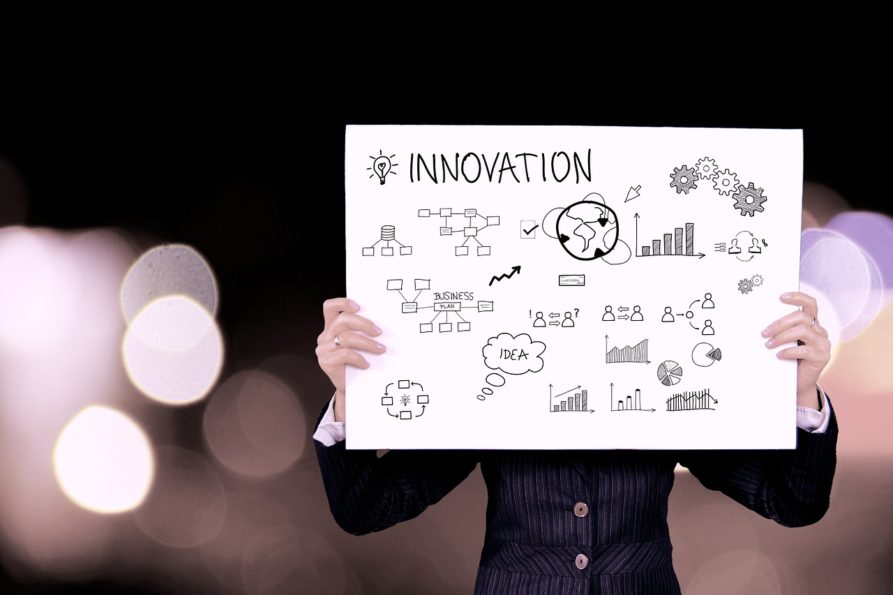 Why Innovation is a Preschool Growth Driver: The Case of Sophia Akademia
"Do you have a strategy or an activity?"
I threw the question to Teacher Del, the owner of Sophia Akademia. We were discussing how to set a laser beam focus to her target parents.​
And she was presenting ideas upon ideas on how to communicate why her preschool should be their choice.
She had great ideas of activities she wanted to do. But she had no overall strategy!
"Why don't you take the innovation path?" I quipped.
A lot of preschools do varied activities to attract parents but sadly, these activities do not have an overarching goal or strategy. Yes,attracting parents is their goal but their strategy is not clear.​
In fact, most preschools resort to benchmarking strategy. They look at other progressive preschools and see which better concepts do these preschools do that they can adopt.​
Being Different in a Different Way​
Outside of the school setting, each day, innovators in the business world create new products, methods, and ideas. They manage to look at problems differently and come up with solutions others cannot, and they provide an endless stream of value to their companies.
They treat innovation as a way to respond to change in a creative way. Innovation becomes all about generating new ideas, improving processes or creating new products and services.​
At another level, it is also about a mindset: everyone is always focused on continuous improvement and constantly thinking outside of the box.​
In today's very highly competitive preschool market, being innovative should be more than what is described above. Innovation should be seen in a much broader context.​
Innovation should allow you to "be different in a different way".
How is that done?
As a preschool owner or leader, you have to look at the relationship of your resources, processes, and value network. Your value network includes your link to school resources, or even contractors or providers in helping you provide your "value" to your parents.​
See which among these three can be changed, improved, or developed into something new that would make you different from the rest. (More about this in another post.)​
Your innovation model may come in any of the three categories: 1)Offering business model innovation 2) Operating business model innovation 3) Industry business model innovation.​
Any of these enhances a preschool's chances of growing in leaps and bounds and standing out from the competition.​
How Sophia Akademia Did It​
Out of the three models, Sophia chose to use offering business model innovation.
It was December 2016 when we first started the training. We looked at their available resources and processes. In the need analysis, it was noted that their way of teaching reading is outdated.​
Teacher Del looked at her "value network" and decided to use Play-to-Read in 30 Days in her classes and as a summer offering. The program allows children to be able to read in 30 days thru play.​
The following framework shows what the reading program raised,reduced, created, and eliminated to come up with innovative features.
​Teacher Del offered the reading program as a summer enrichment in April 2017. She was able to fill three classes.
The effect of the use of the program proved to be worthwhile. In June of the same year, her enrollment increased by as much as 35 percent.The parents who were attracted in the reading program also enrolled their children in her preschool the following school year.​
As part of the validation process, it was noted in the evaluation that the parents associated the quality summer offering to Sophia's school standards. A perception surfaced: "Sophia's reading program stands out. I want my child to be in this school."​
Your Turn​
The concept of innovation is universal. The case of Sophia Akademia is just a concrete example that innovation, if placed in proper context,works!
So look at your own processes, resources, and network and see how you can not just improve but stand out and attract parents to your preschool.​
Determine whether your innovation model is likely to be successful by asking yourself the following questions:​
How different is it really from what's already being done?​
What is my distinguishing feature and how will I stand out?
What value does it bring to my parents at the end of the line?
Remember, whether you're about to start a preschool, or already have an established school, having a clear picture of your business innovation model is critical. Only then will you see how you can set yourself apart from the competition.
Only then will you be able to be crystal clear of your marketing strategy as well.​