1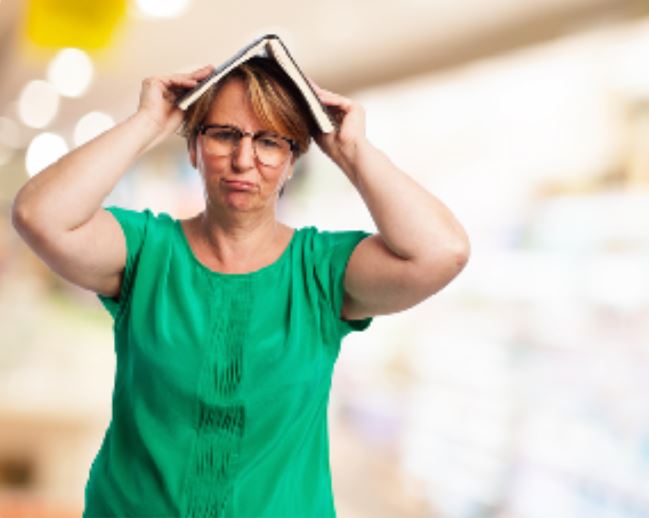 3 Massive Mistakes Preschools Make in Increasing Their Enrollment
Here is the First in the List…
In an Early Childhood elective class I was taking at the Graduate School of Ateneo De Manila University way back in 2008, my professor, who graduated from the University of the Philippines, showed us pictures of her own preschool located in Quezon City.
I was mesmerized as to how each equipment, materials, and function rooms were
carefully designed and laid out in accordance to how the school philosophy, mission,
and objectives were realized.
She carefully detailed the rationale of all the wall and floor colors, uniquely designed
chairs, yard and outdoor equipment, out-of-this-world kiddie rest rooms, cozy and
inviting reading room, and yes – even a kiddie kitchen.
I remember my classmates, me included, saying, "Wow!", "Oh, how nice!" and "Really? That's awesome!" after every slide presentation.
Then, after all our ohhhs and ahhhs, my professor dropped a bomb!
Her preschool had just been closed.
And all the equipment she had just shown us were then for sale.
Closed!
Until this day, I remember the pain that has emanated from her faint smile.
The pain was painted through her face, her words, her body language.
In the last 15 years or so, many preschools have sprouted like  mushrooms in almost every corner of the city where I live.
Some have managed to grow. Some are struggling. And yes, some have been closed, just like my professor's.
So why do some preschools struggle to grow their enrollment?
Let us take a look at these 3 massive mistakes some of these  preschools have been unknowingly or inadvertently making. I wonder if you are you commiting these mistakes, too!
Here is the first in the list.
1. Lack of quality and culture of excellence
A solid foundation in increasing enrollment is quality. Families should readily recognize the quality difference in your preschool teachers, programs, and facilities and want to be part of what you offer.
Quality, however, is not a one shot deal. It is a culture. Your preschool should continuously forge pathways to new levels of excellence every time.
To compete in the crazy preschool competitive market, your teachers' competence is paramount. They are not just qualified preschool teachers; they must be highly qualified!
On top of that, their passion in molding the young overflows in everything they do.
Their growth mindset is also contagious. They expand their mindsets and believe in the possibilities of the vision and dreams of the preschool they are in… everytime!
"Are you kidding me? Teachers that fit your descriptions are hard to find!" I can almost hear your thoughts.
So true!
Your teachers should be rare breed obsessed in making learning for young kids totally fun, easy, and relevent to their young age.
They must inspire curiousity, creativity, collaboration. They mold not just their minds but also their hearts, their whole being!
Their young students are crazy about them. So much so that when one of these teachers is absent, the students look for her, miss her tremendously, and feel they have an incomplete day for not seeing her.
When she comes back, the students hug her tight, cheer in unison, and tell her not to "go away" again. 🙂
Teachers are just a slice of the pie. Quality should transcend to excellent preschool programs. They must be the outcome of passions intensely applied. Of perseverance impossible to fake.
I am sure you get what I mean.
And to emphasize what I mean further, your programs are not just copy cat so-so programs but they are product of intensive research, off-shoot of trainings, of feedbacks, of passion that is determined to exceed… to exceed the everyday, the regular, and the obvious.
It doesn't matter if you do not have the latest curriculum "fad" provided you are relevant to the parents you serve. And of course, you serve them in the most excellent way possible.
"But how about my preschool facilities?" You ask.
Frankly, they have to be in their optimal quality, too, but I have to tell you this:
"You can always improve facilities or add quality enrichment programs
later on when budget allows, but you need quality teachers, first and foremost,
and quality basic offering next."
Of course, it doesn't mean that you have to neglect your hard assets. Your facilities should also be a reflection of the culture of excellence your preschool has.
You should have a positive response to these short questions:
"Is your preschool hygienically clean?"
"Does it look inviting to children?"
"Does it look well maintained?"
"Are corners free from dust?"
"Are bulletin boards impeccable?"
"Does everything look organized?"
Look, I did not even ask if your building is less than 5 years old, did I?
The quality relationship of your quality teachers with the young kids and their parents has more far reaching positive effects in generating enrollment and growth than having a new or big building.
I fully remember the comment of one preschool owner in one of my trainings:
"You should take a look at our preschool neighbor. They are smaller (building wise) than us but they have more students."
You can always improve facilities or add quality enrichment programs later on when budget allows, but you need quality teachers, first and foremost, and quality basic offering next.
If your preschool has teachers crazy with young kids and a quality environment for children (and your staff as well), your preschool program will be a success.
Oh, by the way, did I say that my professor 's preschool had
superb facilities?
But it was closed?
In essence, quality should not just be focused on one aspect of your preschool. You have to make sure that a culture of excellence encompasses all facets.
If you do, parents start lining up to your preschool door to avail of your programs.